Ropuhan di Tanak Wagu
"Ropuhan" means kitchen, and "Tanak Wagu" means a young lad. The kitchen of this young kadazandusun lad is focused on concocting recipes using local ingredients. And with natural ingredients available just in his backyard - why wouldn't he?
Who is Tanak Wagu?
He is Pison Jaujip, from Kota Belud, Sabah. With a paddy plantation, his love for his homeland Sabah and passion for cooking, Pison started this individual project of culinary approach combining local ingredients in well-known cuisine to create new and exciting flavor to cater for the new generation's taste buds.
"I started the page Ropuhan Di Tanak Wagu because:
1. I want to remind and reintroduce our local produces to the modern Sabahans.
2. It bothers me that there are so many youngsters that have no clue about our local traditional cuisine.
3. It also bothers me that our food scene in Sabah is pretty much influenced by other prominent communities' style of cooking.
4. To share new and improved local tradition recipes with my fellow Sabahans and to convince them that our produces are at par with imported goods.
5. I want people to see that Malaysian foods are not just about the Malays, Chinese and Indians. Our local food deserves equal attention and exposure too. Have you ever seen any Malaysian cookbooks with Sabah and Sarawak recipe written in them? You know the answer. "
What is cooking in the Ropuhan?
Gosing pancake
Sago crepe with chocolate and banana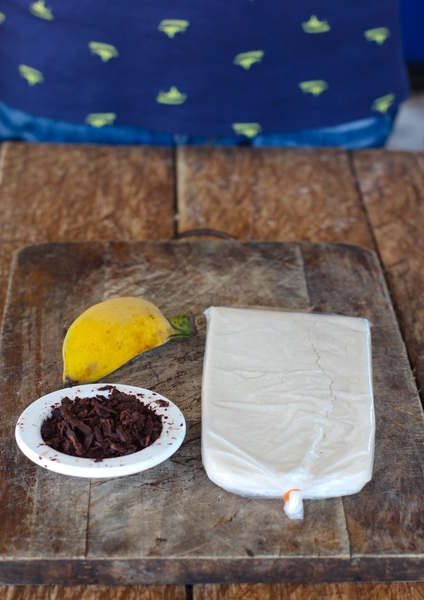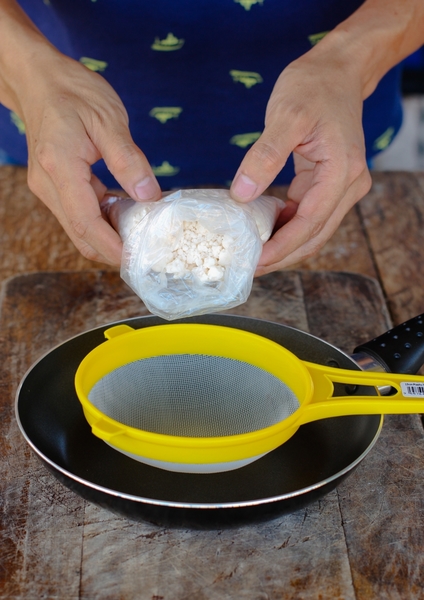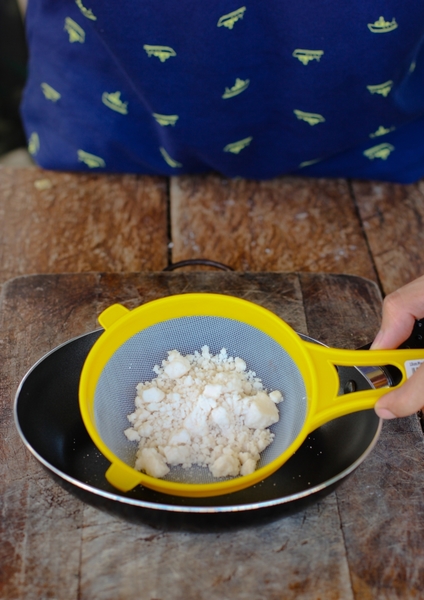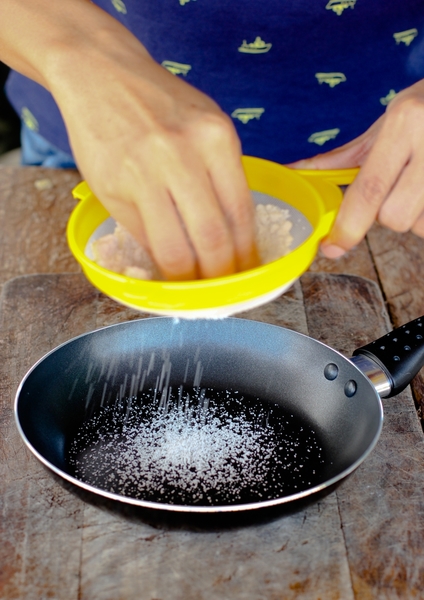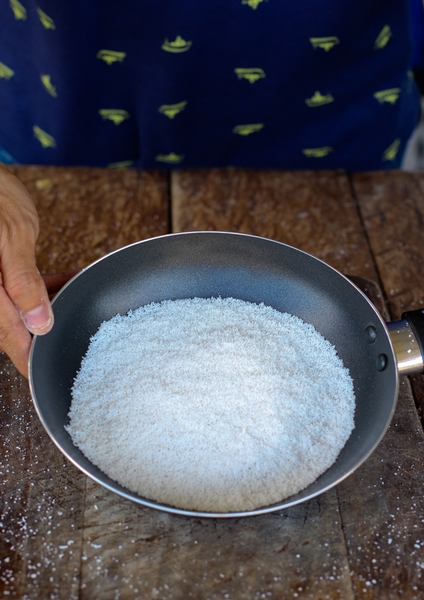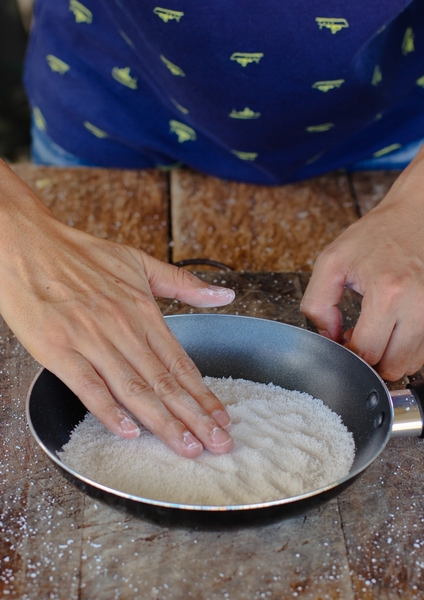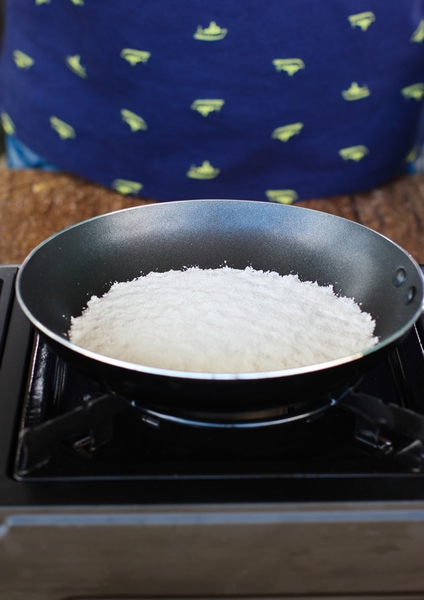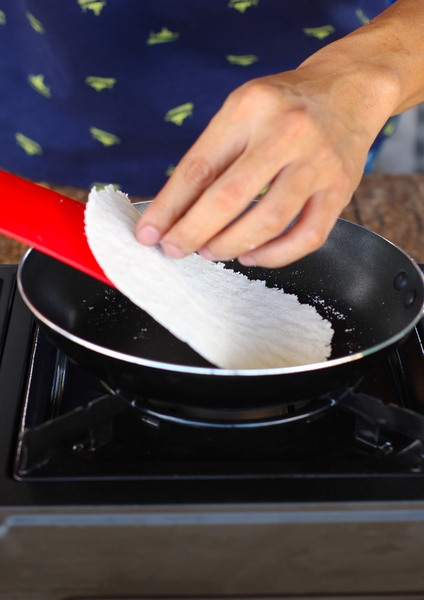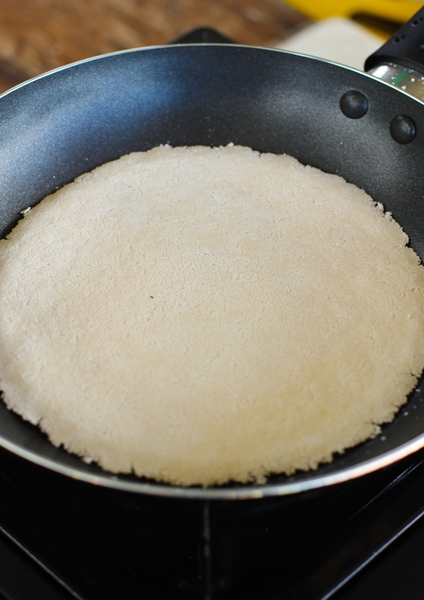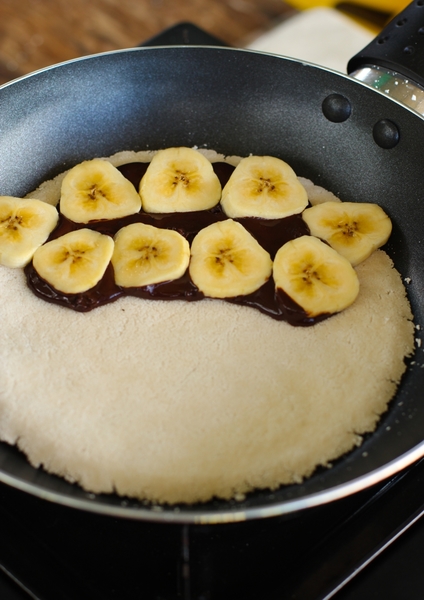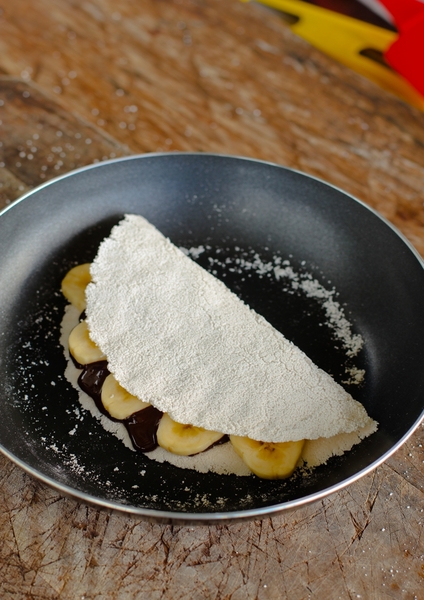 Tuhau Lime Chicken
"What is Tuhau?
Also known as E.coccinea is a wild herb from the ginger family. In Sabah the Kadazan-Dusun calls it Tuhau. While in Sarawak the Ibans call it Tepus/ Upak Kecalak, Tepu in Bidayuh and Tubu Naung in Kelabits. Only the inner part of the shoot is eaten: to be eaten either raw, as a condiment or cooked as a vegetable. Tuhau has this pungent smell like insect which makes it very delicious. The thing with Tuhau is that you either love it or hate it."
"I created this recipe out of jealousy. If the Peninsular Malaysia has their Ayam Goreng Berempah, how come we Sabahans and Sarawakians don't have our own signature fried chicken dish?"
"Take as many food inspirations from the western world but don't let it destroy ours. Don't let globalization destroy us."
- Pison Jaujip
Social Media
With his Facebook page created just in June this year, Ropuhan di Tanak Wagu generously shares his recipes and has received much encouragement with a whopping 5,000 fans in less than 3 months! The page is carried out in the Sabahan language - a further testament of love for his homeland.
"I am very happy that my Page has gained so much interest from users in Facebook. Users from Sabah and Sarawak are very supportive and I'm very happy there are many visitors from West Malaysia (Semenanjung) asking about the ingredient for my recipes too. I hope through this Page and the Youtube channel, I can generate more interest and exposure to our cuisines and raw ingredients not only locally but also at the international level. At the moment, I'm trying to convince my fellow Sabahans that we can create delicious food using our local produces by fusion with well-known cuisine or simply by updating our old cuisine recipes."
"People can also visit my channel on Youtube. I do encourage people to give feedback and suggestion on my page."
Borneo culinary potential
With an amazing array of fruit trees in the lush rainforest to fresh fish from the waters, the inhabitants of Borneo are blessedly self-sufficient. Who needs blueberries when you have the Kemunting - which can also be made into wine.
"We have all the riches of the rain forest yet we are not benefiting/gaining anything from it. It is also very unfortunate that we had forgotten the foods our ancestor used to eat. Those were the good stuff. When the demands of local produces stop, farmers will subsequently stop cultivating/growing them. Trees bearing local fruit will be cut down and replaced by planting these so called "superfruits" instead. Pretty soon, our local produces will only be available on our smartphone screen to be admired."
"Finally we have 2 locations opened up in West Malaysia selling Borneo produces. I am also very pleased Borneo-based restaurants are opening up in West Malaysia too. This will definitely help to introduce our local cuisine to the West Malaysia."
Pison's Message to aspiring Borneo artists
"Don't forget your root. Be sure to take inspiration from your own culture and tradition. Preserve it! That inspiration will help you to move forward. Have fun, take notes, travel and eat all the food that you're interested in. Learn as much as you can from as many people as you can. Learn their techniques and how they modernize their own culinary traditions. Remember, if it doesn't taste good, nothing else matters. Taste is first. Enjoy!"